A centre of attraction for the industry
Galicia is one of the regions in Spain with the greatest potential for business development. Located in the Northwest of the Iberian Peninsula, it enjoys a privileged strategic location and stands out for its competitive capacity.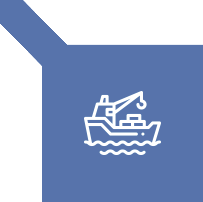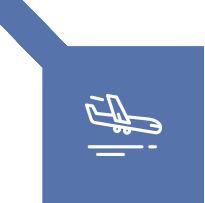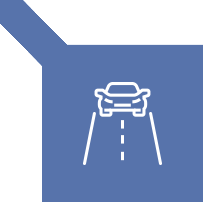 + 79.500 kms
road network
of which almost 1,500 km are motorways and express ways
Galicia has a privileged socio-economic environment and has consolidated itself as one of the Spanish regions with the best GDP evolution. Its active population is characterised by a high level of training and qualification, which results in high productivity.
+37.500 students registered
in vocational training cycles

in the 3 Galician universities

28 technology and
knowledge centres

with high added value services
and infrastructures

with registered offices in Galicia

 Galicia progresses by looking abroad. Much of the boom in its economy is due to exports, which makes it one of the Spanish regions most open to international markets.
More than 200 leading foreign companies in their respective sectors have chosen Galicia.
Investing in the aerospace industry
The aerospace sector is emerging strongly in Galicia. This is an environment in which technology, knowledge and talent go hand in hand toward competitiveness and growth, thus making the region an ideal place to invest and set up businesses.
The Xunta de Galicia strongly supports the development of the unmanned vehicle industry through the Civil UAVs Initiative, and has made the largest public investment in Europe in this segment of the aerospace sector.
The Galician Aerospace Centre offers the industry the necessary infrastructures for the development of solutions in the field of systems and unmanned vehicles.
The Rozas Aeronautics Research Centre (CIAR) offers an integral, innovative and comprehensive service for testing both manned and unmanned aerial platforms.
Rozas is a fully functioning centre that also has a 1,200 m long x 45 m wide runway, an area of 343 hectares, and a 40 m x 40 m hangar; as well as all the equipment needed for safe operation of both manned and unmanned aircraft.
Its infrastructures and installed instrumentation make CIAR unique for the development of products and solutions in an efficient and safe manner. The Centre is capable of offering companies high-quality facilities such as a test control centre, located in the control tower; an innovative air safety system; a modular communications system with five checkpoints; a research laboratory to conduct simulation tests of unmanned vehicle traffic and an on-site meteorological system.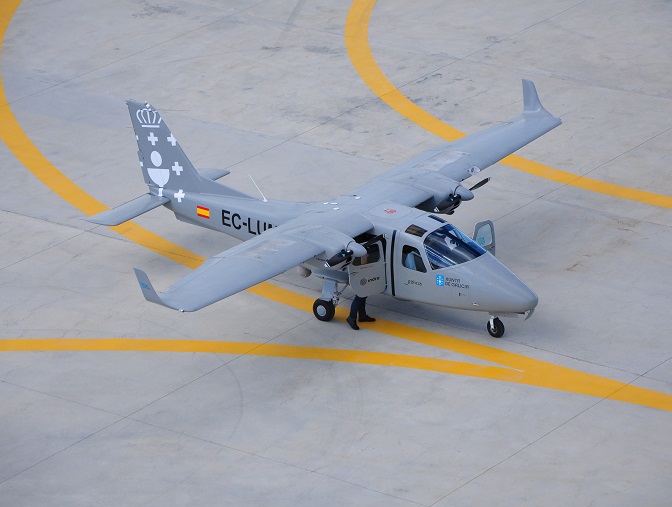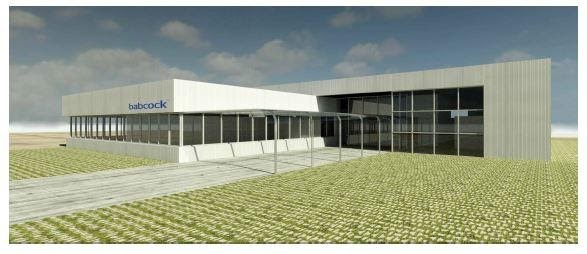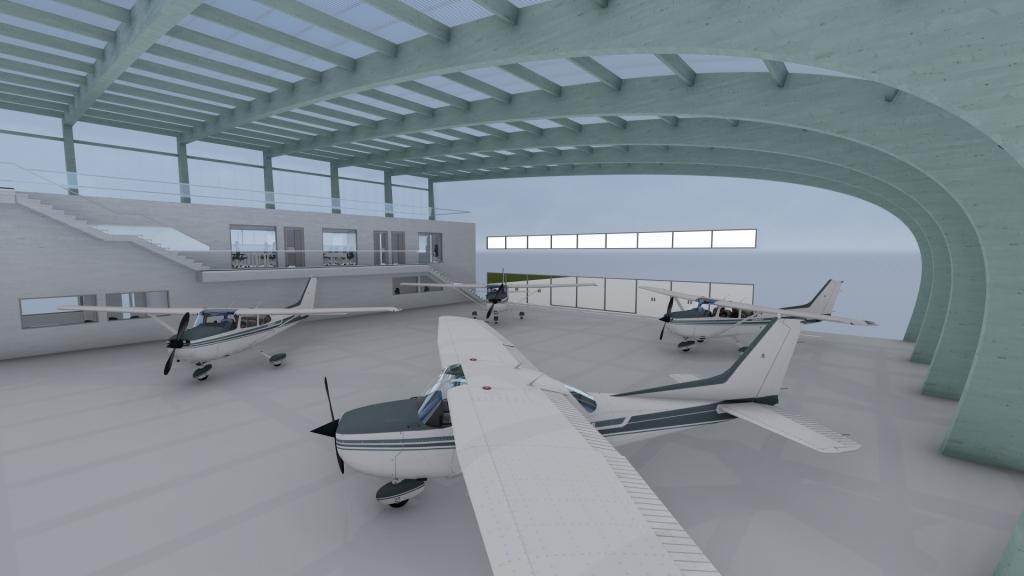 The Rozas Technological and Industrial Park is conceived as a business and technological infrastructure whose objective is to attract stable investments from aerospace sector companies to Galicia.
Two of the Xunta de Galicia's technological partners in the Civil UAVs Initiative; Indra and Babcock, will be present in the park with excellent hangar facilities, whose construction works are already underway.
The companies based in the park, which is part of the airfield, will have preferential access to the airfield and the CIAR facilities.